Identify risks using

free survey forms
Use the free mobile app and learn more about your risks and controls. The easiest way to audit your controls, your processes or your compliance.

RiskRhino provides Governance, Risk management and Compliance (GRC) software to hundreds of organizations world wide.

Free mobile risk survey app with free forms

We provide risk management for organizations as small as 5 and as big as 300.000 employees
How does Risk Survey work?
Receive Detailed Survey Reports in Your e-Mail
After completing a risk survey you will automatically get a full report in your email also for free!
The report indicates your overall score and also a full overview of your answers
Free Risk Survey mobile app with free audit and review forms
Download the Risk Survey mobile app, register for FREE and get access to our library of audit forms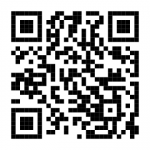 Our partners